Discovery flight over Sint Maarten !
Discover new sensations and admire the sumptuous landscapes of Saint-Martin thanks to the gyrocopter flight! A unique experience that will delight young and old alike. Go for areal escape moment !
A real breath of fresh air , a timeless bubble to recharge your batteries and enjoy unforgettable emotions!
Orient Bay Flight
20 Min
Enter your description
Marigot Flight
30 min
Enter your description
Low Lands Flight
40 min
Enter your description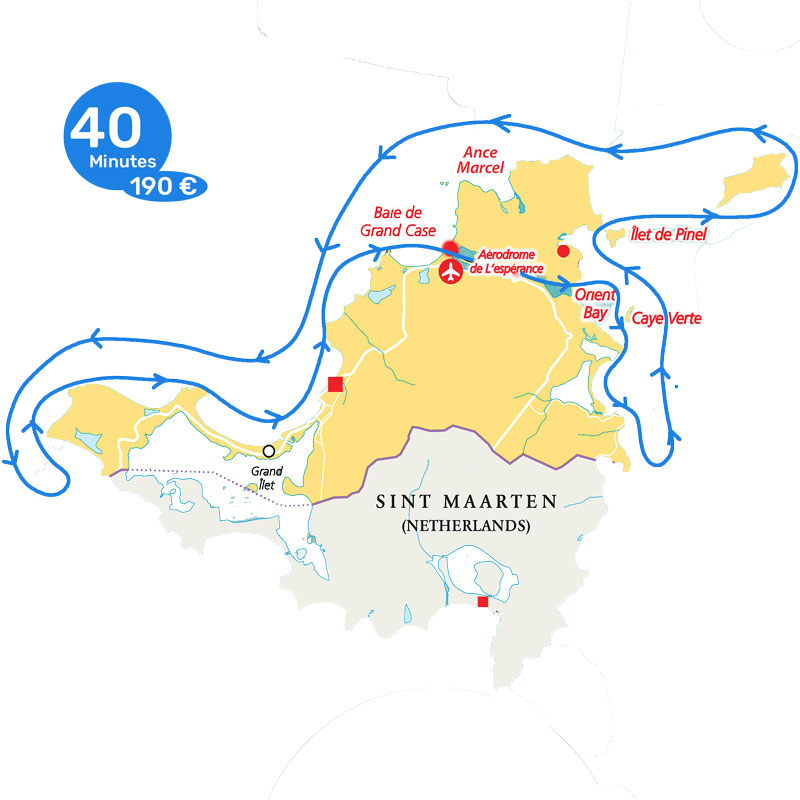 Take off from Grand-Case and fly over the sumptuous landscapes that Sint Maarten has to offer!
You will take off for a flight of twenty to forty minutes , flying over Orient Bay, Galion, Pinel, Tintamarre …
Do not be afraid to look down, the seabed often holds great surprises for us!
You will fly with a friendly pilot who will answer your questions and introduce you to the principles of gyrocopter flight with passion. Escape for a flight full of emotions!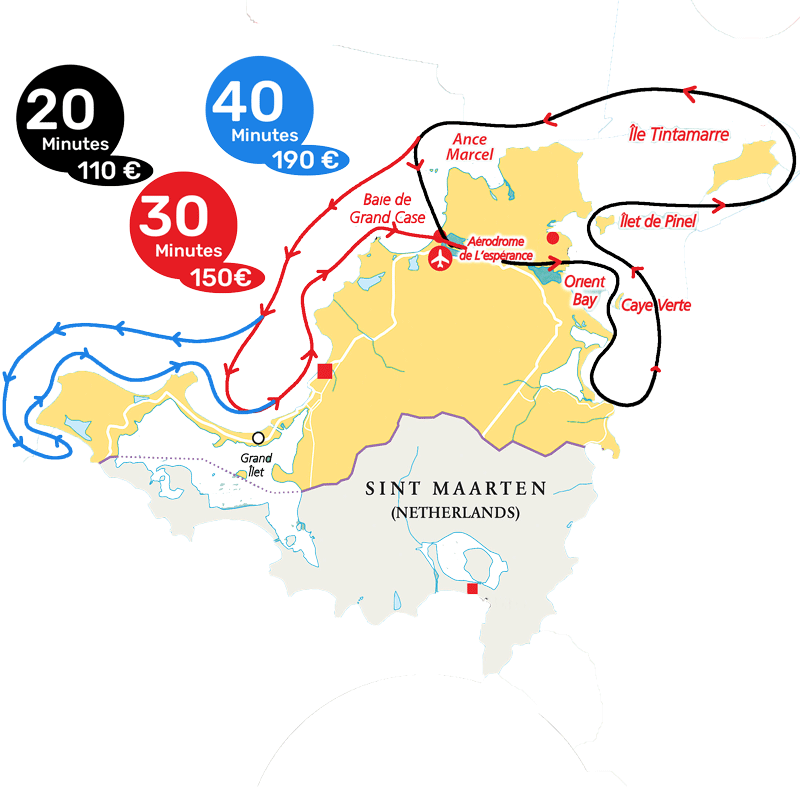 A warm and very professional welcome, a great team, a grandiose flight, in short, a breathtaking gift!
Thanks to you !!
Magnificent views of the island and the sea.
A feeling of freedom in this original little aircraft piloted by Alain, super nice and very professional. I felt safe and will repeat the experience before my departure.
Enthusiasts who take you to discover the sky from other angles than those usually practiced
Every day from 9AM to 6 PM